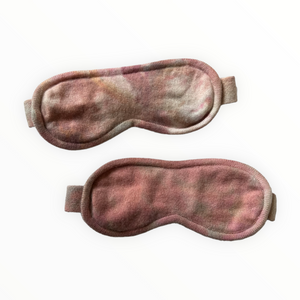 Cashmere Sleep Mask
Sale price Price $78.00 Regular price
What could be more luxurious? Rest, assured with this sleep mask made with the softest cashmere. Inside lined with silk. Great for traveling, naps, and a night of rest.
Each sleep mask is hand dyed our Botanical colorway using our signature watercolor method and will be within this color palette with each pattern being one of a kind. Just the way we like it :)
One Size.
Limited edition holiday arrival with only a few available. Online exclusive.
Ready to ship - Please allow 2-3 days for processing, packaging, and shipment carrier pick up.